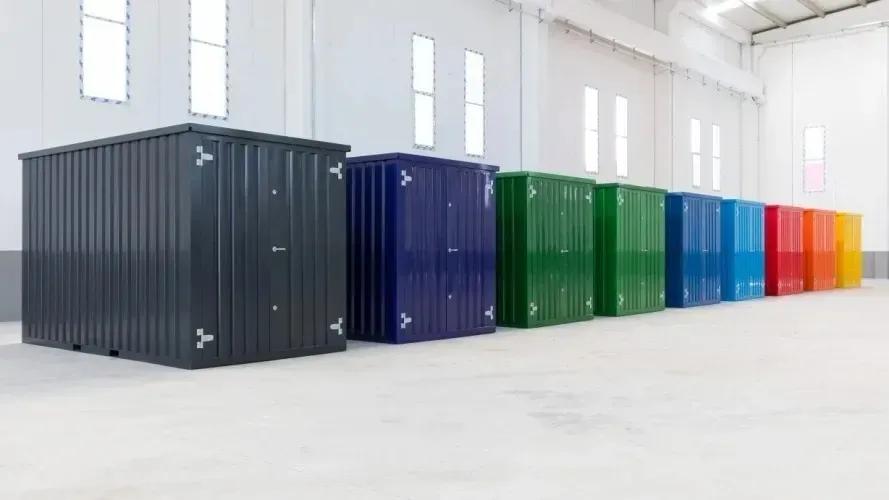 Offering Flat-Pack Containers as Durable Storage Solutions
carlsonstorage.com offers durable storage solutions, such as flat-pack containers. You can store treasured items like bikes, household furnishings, horse gear, paperwork, boxes, and more.
Flat-pack containers are the go-to storage solutions since they breathe much better than shipping containers. Shipping containers can become sweaty and moldy over time and damage your items. Here are some of the advantages of using flat-pack containers:
Flat-pack containers can be delivered to the back of a site or an underground car park since they can be dismantled and moved as needed. Since that is the case, it is versatile and durable enough to store valuable items.
Our flat-pack containers also come in different sizes:
7' x 7'
7' x 10'
7' x 13'
Flat-pack containers can be assembled within minutes without the use of specific tools. It is the perfect storage solution for tight locations since it can be disassembled and assembled efficiently.
Flat-pack containers are completely weatherproof, theft-proof, and secure. It uses state-of-the-art "Best Point Technology." This technology joins components together without compromising the container's quality and durability.
We can connect three flat-pack containers using connection kits. Same or different size units can be connected end-to-end, and the same size units can be connected side-by-side. Units can be stacked as long as the loads are evenly distributed.
Since they can be dismantled and reassembled easily, they can be relocated anytime.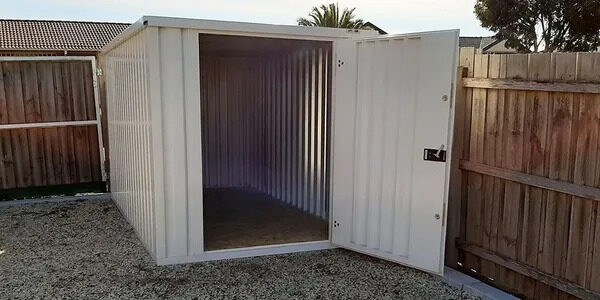 Since flat-pack containers are versatile, they can be the perfect solution for backyard storage. Our containers are made from 20-gauge galvanized steel, making them weatherproof, sturdy, and secure.
You can also keep items safely locked in your backyard through our elite locking system, making them theft-proof, even if it's just sitting in your backyard.
Our elite self-storage locking system is perfect for storage units with a section for a padlock. The system's fitted locking device provides additional security to any of our flat-pack containers.
Flat-pack containers of similar sizing can be connected side-by-side or end-to-end. It is useful when you want extra storage space for your valuable items.
You can use a checker plate steel ramp when you need to push wheeled equipment into the container. This ramp incorporates an angle that allows it to sit level on the bottom door sill, and it is also lightweight and easy to move when not in use.
Our shelving is made of galvanized steel with a 25mm steel lip. This steel lip provides strength, prevents items from slipping off, and catches any minor spillages when storing liquids.
The maximum capacity of our shelves is 130 lbs. if the correct number of shelf arms and shelf uprights are being used.
Learn More About Our Flat-Pack Containers
If you want to learn more about our flat-pack containers, please don't hesitate to contact our specialists at carlsonstorage.com. We will get back to you with the answers you need soon.